The weekend is right around the corner! We've got a barn party, a fitness festival, & some spooky things planned for you!
Friday, October 20th
 Feeling Crafty?! Join Angela at Charm School and create a fun Halloween themed home décor item! Pick Your Poison- Halloween Witch"CRAFT" takes place this Friday & Saturday. You will be able to "pick your favorite craft".  Choose between string art, painted canvas, wooden pumpkins, a pumpkin door hanger, and a spooky monogram door hanger. Ticket sales end 48 hours prior to the event so SIGN UP now!
If you want to stay away from Wabash Avenue this weekend and burn off some extra calories, check out the Indy Fitness Festival. The event is a studio crawl. It takes place over a three day span in 6 studios, & includes two special guests.  The event includes boxing, boot camp, pure barre, hot yoga, hip-hop dance, aerial silks, & more.  All levels are welcome! To find out what studios are participating and ticket information, check out this LINK!  Spend your weekend sweatin' it out with friends and find your favorite new workout!
Love a theatrical performance & Beef House rolls? Well do I have a perfect surprise for you!  The Beef House Dinner Theatre is pleased to announce its 2017 fall production.  The Trip to Bountiful by Horton Foote is about an elderly woman's last trip to her childhood home. The show will run this weekend and the next.  Reservations are $45 per person and include the show, buffet dinner, beverage, salad, dessert, those famous Beef House rolls, & strawberry jam!
Saturday, October 21st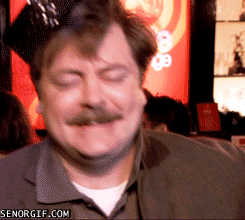 If you didn't already know, this Saturday is Indiana State Universities Homecoming. Homecoming kicks off with the Blue & White Parade that will begin at 9am, followed by Tent City activities commencing at 11am, and the football game against Missouri State University starting at 3:05pm.  If you are of legal age and want to get into some more fun, there is also The Walk.  The Walk is an ISU homecoming tradition dating back to the late 70's.  Festivities begin at 6am, and what bar you start out at is completely up to you!  Don't forget to wear your game day blue and support the Sycamores this weekend!
The Terre Haute Brewing Company is hosting Brews & Boo's. Hear local tales of murder and mayhem, mixed with a good dose of humor and history performed by the Community Theatre of Terre Haute.  Be prepared for an evening of scares and ghost stories only for adults.
This weekend also marks the annual Bird Gibson Barn Party.  The party starts at 6pm with live music by Polly B & The Jaw.  There will be games, entertainment, & free food, beer, wine, & soft drinks.  All proceeds benefit the youth programs at The Wabash Valley Sports Center.  Grab your flannel & we will see you there! Tickets can be purchased at The Wabash Valley Family Sports Center or by calling 812-877-1388.
Love a good cover band?! I know a GREAT one.  Pfreak Show is playing at Al's Sports Bar this Saturday at 10pm.  The bar is always packed when this band plays, so try to get there early.  If you are looking for an amazing show, this is it! Bring your dancing shoes because Pfreak Show will put on a performance you won't ever forget!
Looking to celebrate Halloween a week early?!  Visit the Thirty-Six Saloon in Rockville, Indiana for a Halloween party with music provided by The MacDaddys! They will be holding a costume contest for individual and group costumes.  Dress in your best, the party starts at 8pm.
Wanting to tone it down a bit and relax? One of the best jazz bands from NY will be performing at Hatfield Hall.  The Hot Sardines have reinvigorate the hot jazz movement by adding a hip, modern twist to the sounds of NY speakeasies, Parisian cabarets, and New Orleans jazz halls.  The band will play at 7:30pm and tickets can be purchased HERE.
Sunday, October 22nd
Have kids and need to get them out of the house? Hilbert Circle Theatre in Indianapolis is showing a Carnival of Animals at the symphony.  The lion, the elephant, hens and roosters, the kangaroo, the swan, and an aquarium all come to life in Camille Saint-Saens' musical menagerie.  Propelled by dueling pianos, this fun-filled staple of the classical repertoire has inspired fans.  The show begins at 3pm, doors open at 2pm.  For more information and to purchase tickets, click HERE.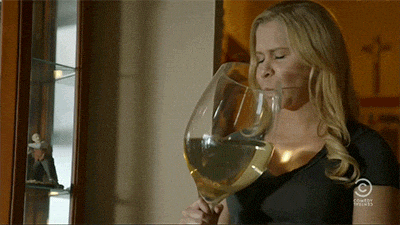 The Vigo County Historical Society is staging a "Wine in the Woods" fundraiser from 2-5pm at A Place in Time in West Terre Haute.  Sip on complimentary wine, beer, & beverages and sample autumn-inspired appetizers. BG McPike & Solly Burton will be performing their usual tunes.  Tickets at $40 and can be purchased HERE.
-M.