Will it ever stop snowing? I can't answer that, but I can tell you it's much closer to Spring today than it was yesterday!  We are bringing you a lot of events today, so don't blame us when your S.O. tells you that you're boring.  We've done the hard work and compiled a list of things you can do to spice up your weekend!
Friday, January 19th
Join Merle Norman Day Spa of Terre Haute for their new ownership ribbon cutting. At 10 am they will cut the ribbon and will be having door busters, gifts with purchase, shopping sprees, snacks, & service specials.  Spend the day at the spa and help welcome these local entrepreneurs!
Painting & Pie is back at the Grand Traverse Pie Company.  This time you will be painting a winteresque scene. The event starts at 6:30pm and includes a drink and piece of pie.  Sign up here, the event is open to ages 4 & UP!
The Terre Haute Brewing Company is releasing a newly renovating Tap Room this Friday! Join them in celebrating this beautiful new space while enjoying great food, delicious beer, and live music!
Ripley's Beach Bar is hosting a 3 band rock show this Friday from 10pm-2am.  There will be performances from 2 different bands back to back.  SERA, Ruins To Revelation, & Always Nowhere will be live with a large variety of classic and modern rock for your entertainment.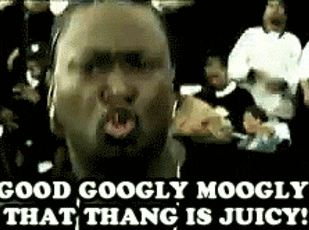 If you grew up in the early 00's than you definitely know who Project Pat is. Chickenhead was my middle school jam, and I am now totally re-thinking my music choices back then.  But if you are still a fan and want to step back in time, Project Pat will be at The Vogue in Indy on Friday at 10pm.  Get your tickets here and thank me later.
We've been posting events for Books & Brews forever and we have yet to check them out, but this place looks so much fun!  They are hosting an event this Friday in support of your local humane society. They will be taping a special release beer promptly at 6pm and $1 from every pint will go directly to the Humane Society for Hamilton County.  Their dining room is kid friendly, so bring the whole family to support Pours for Paws.
Known for his blue-collar brand of rock and roll, Eddie Money continues to delight muli-generational crowds with his legendary style.  With such hits as "Take Me Home Tonight", "Shakin", & "Think I'm In Love", he maintains his strong signature style just as he did 30 years ago. He will be performing at the French Lick Resort this Friday at 8pm.  So pack the girls and guys up and head out for some fun!
Saturday, January 20th
The Indiana State Men's Basketball team faces off against the Illinois State Redbirds this Saturday at 2pm.  Get your tickets here, these basketball games are perfect for the whole family and it's always great chance to get out of the house and support your local teams!
WaterTower Estates presents a Singer Songwriter Showcase hosted by Matthew & Reggie.  They have a full lineup of artists including: David Goodier, Joseph Williams, Logan Lake, and Matthew & Reggie. This will be a really cool event and it makes me think of all the songwriter nights I attended in Nashville.  Come early and grab a seat, the event starts at 4pm.
The Dance Studio of Terre Haute is holding a Ballroom Dance Class to benefit the Swope Mardi Gras Fundraiser.  This is your chance to learn to dance like a star with Brandon & Mallory.  Come out and enjoy some appetizers, cash bar, & dancing. You do not need to bring a partner, there will be two dance lessons (swing & rhumba).  Tickets are $30 a person, the event begins at 5:30pm, don't forget your dancing shoes!
With the Grand Opening of the Terre Haute Breweries new Velvet Room, stop in on Saturday to check it out.  Big Fun will be performing and there is no need to purchase tickets and it's free to attend!
Tolly's will be hosting a country-rockin' party with live music by the Dirt Hounds.  Come enjoy drinks & live music beginning at 9pm.
The MacDaddy's will be at Show-Me's this Saturday at 9pm.  Make sure you arrive early because tables fill up fast.  This band never disappoints and is guaranteed to get you up out of your seats!
Ripley's Beach Bar is hosting the band Mullet Over on Saturday starting at 9pm.  If you love all things 80's you will love this band.
Imperial Lanes will be hosting a band as well this weekend, Tailgate Revival will be returning to Al's Sports Bar from 10pm-1am.  Tickets are available at the door, $6 cover.
Sunday, January 21st
The Swope Art Museum is bringing us Tea in Terre Haute.  A local business will share all you want to know about tea and more.  Tea tastings will be provided.  They will also be featuring a painting by Mary Fairchils MacMonnies Low, called 5 O'Clock Tea.  The event is free and open to the public, but please call the Swope to reserve a spot.
-M.