It is finally November, so we can OFFICIALLY talk about Christmas! This weekend is full of shopping events that are sure to help you knock a few people off your holiday lists. Not ready to jump start your holiday shopping?! Support local businesses at the Downtown First Friday event, warm up with some soup tastings, or hang out & share some Reese's Pieces with your pal E.T.
Friday, November 3rd
Stop by Willow Gift & Home this Friday & Saturday for holiday decorating and gift inspo! Enjoy 10% off all holiday items, 25% off Fall décor, sample gourmet foods, sip on yummy beverages, & receive a gift with purchase! One lucky winner will win a Santa's coat throw or tree skirt, so don't miss out on this amazing event!
Taste delicious home baked cookies and fudge & sip on some wine while crossing off some of your holiday shopping list! Stop by Boos Crossroads Café & Corner Grind from 5-8pm for their Holiday Open House. They will be helping give ideas for customized gifts for personal or corporate gift giving.
Take a trip across the state line into Paris, Illinois this weekend and shop handmade and vintage antiques! The Vintique Stockyard Market is taking place Friday 4-8 pm & Saturday 9-4 pm.  There will also be live music, great food, beer, wine, coffee, shopping, giveaways, and much more! This market will be featuring 25+ handpicked vendors, so don't forget your shopping bags & make sure you have room in your car for all the goodies you will be purchasing!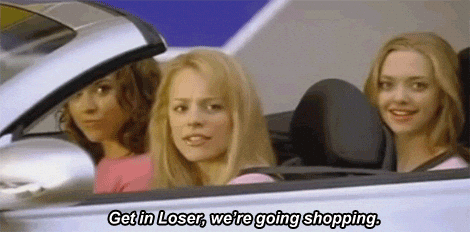 This weekend seems to be the perfect time to get a jump start on your holiday shopping. Tube Factory Art Space in Indianapolis is hosting a First Friday Night Market from 6-10pm.  In addition to their featured exhibit, they are celebrating local artists, musicians, food trucks, and vendors by holding this event.
Don't forget to stroll downtown Terre Haute for the First Friday event starting at 6pm.  All downtown businesses will be participating in the "Give Thanks" themed night.
Start off with dinner at Clabber Girl Bake Shop for a Thai themed meal that is sure to leave you wanting more.
Stop in J Fords at their Stiffy Green Bar for a Ginger Basil Apple Martini
Check out the new Accushot Virtual World shop and try out Terre Haute's First Virtual Reality Theme Park.
It's your last chance to catch a comedy show at Indiana Theatre for First Friday, so get your tickets now to see Dr. Gonzo & Brent Terhune.
Get your craft on and make a Toph Hat at River Wools.
Saturday, November 4th
This Saturday from 9am-2pm check out the Indy MADE Market featuring over 55 local vendors all under one roof.  The event features all handmade items and is indoor at the Hamilton County Fairgrounds Llama Barn in Noblesville.  Tickets are available to purchase on their website or at the door. For $5 on their website you are given the VIP treatment which allows you a separate entrance and exclusive discounts from their market vendors. Otherwise tickets are $5 at the door.
Christmas is just around the corner, so head over to Bloomington, Indiana for their Stone Mill Market.  Shop more than 70 vendors from 10am-3pm.  $1 admission and parking is FREE. Look for local performers at The Stone Mill Market stage and stay for a tune or two! You will find items ranging from art, antiques, collectibles, clothing, furniture, woodworking, packaged food & confections, jewelry, & much much more!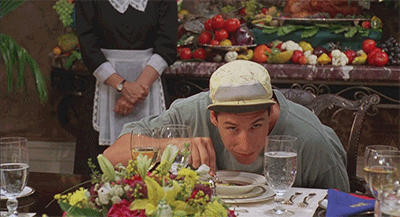 If you are in Bloomington for The Stone Mill Market, you might as well swing by the Bloomington Community Farmers' Market for a soup tasting.  Celebrate this cool weather harvest from filed and farm as area chefs showcase their expertise with this versatile comfort food.  Sampling is encouraged and the event takes place at 10:30am.
Sunday, November 5th
If you've always wanted to learn how to make sushi comparable to Sushi Umi, this cooking class is for you!  Join Mrs. Ly at the Castle Finn Vineyard & Winery in Marshall, Illinois for a class that will knock your socks off. Learn how to make spring rolls, a take on the Dr. Singh sushi roll from Umi, & a 3rd option left up to the class.  It starts at 2pm EST and tickets are $30.00 a person.  Call them now to reserve your spot!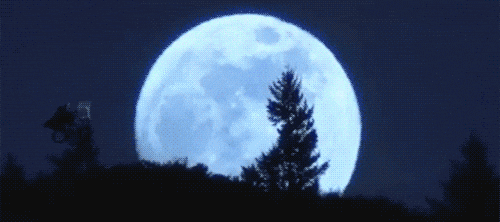 Don't miss Steven Spielberg's cinematic masterpiece E.T. The Extra-Terrestrial with the Indianapolis Symphony.  Enjoy the movie with a live performance of John Williams' Academy Award winning score!  These experiences cannot be missed & are amazing to see.  Tickets are on their website and the performance is from 3-5 pm on Sunday.
-M.