Thanksgiving is just 8 days away, so let the countdown to feast mode BEGIN! We have got some really interesting and festive things to do this weekend. Participate in a Friendsgiving Dance Party, shop inside historic homes at the Collett Park Christmas Walk, get your Christmas card photos taken for your pooches at the Happy Howlidays event, & squeeze in a sweat sesh to make you feel better about all those calories that will be consumed in the following week. We won't have a post up next week, so HAPPY THANKSGIVING!
Friday, November 17th
If you didn't get your holiday shopping this past weekend at the Mack's Merry Market, join us for a shopping extravaganza this weekend! Hobnob Holiday Market is taking place Friday & Saturday indoors at the Thelma Keller Convention Center in Effingham, Illinois. This fun & festive holiday event will feature handpicked vintage & handmade vendors as well as boutique clothing.  The venue will be decked out in everything Christmas and will include a cash bar by Tuscan Hills Winery, Food, & Santa Claus will be making an appearance.
Stop by the Swope Art Museum during your lunch break Friday to check out Brendan Kearns presented by Alliance. Brendan is an enthusiast of the Wabash River and its rich history.  He will share his photography and stories, both of which capture nature's beauty as it unfolds and inspires us. He will be at the museum from 12-1pm.
Hop in the car and head over to Rockville for a Random Selection Dinner at The Yellow Umbrella.  Reservations are required by Thursday at 5.  Join them for dinner Friday & Saturday and taste a menu that their customer's helped create.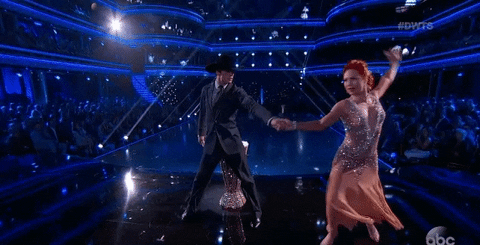 If you've always wanted to try out dance classes at The Dance Studio, here is your chance! They are hosting a Friendsgiving Dance Party at 7pm.  $10 will get you in and if you bring a friend, it drops the cost to $5.  Grab your dancing shoes and break out your moves this weekend!
Once you are done learning how to dance like a pro, head on out to Al's Sports Bar to experience an amazing performance by Pfreak Show.  Pfreak Show is a band who knows how to get the crowd involved. The play music from every genre under the sun and are a guaranteed good time.  If you can't make it Friday, they will also be at the bar on Saturday!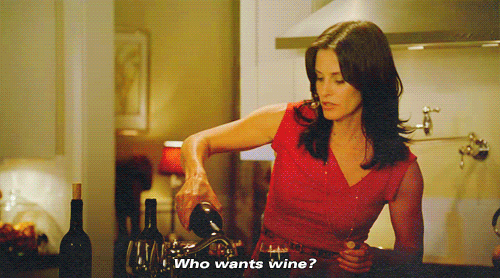 Want a more chill night with shopping & wine? Bottle 41, Abunchabags, & Prestige Adornments cordially invite you to an informal wine tasting event the evening before the Collett Park Christmas Walk.  Wine before the Walk will feature a variety of wines and the chance to shop unique handcrafted woven wares & jewelry by Hautean Artists.   Light refreshments will be provided as well as music by Chris Drew.
Looking to get out of town? Shop till you drop down Mass Ave, while you attend the Mass Ave Midnight Shopper Event. Over 20 participating businesses ranging from 300-900 blocks of Mass Ave will be open late Friday night.  There will be in-store workshops, events, one-of-a-kind merchandise, fashion apparel, and local treasures.  Experience Indy's best local shopping, handmade products, food, and drink.
Saturday, November 18th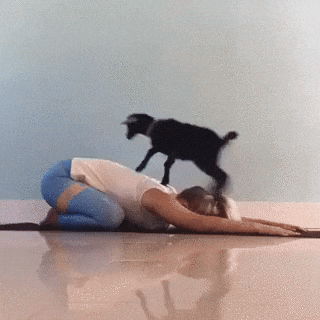 Start off your morning in downward dog and finish it off with a craft beer.  The Terre Haute Brewing Company is hosting a Yoga+Beer event Saturday morning at 10am.  Bring your own yoga mat!
Head on down to Collett Park to attend their annual Collett Park Christmas Walk. For the past 24 years, on the Saturday before Thanksgiving, families who live in the Collett Park area open their homes to the public where they can purchase handmade crafts, baked goods and other treats. This year they have 11 homes with 30+ outstanding crafters. It will take place from 9am-4pm.
If Crossfit is more your JAM, Crossfit Terre Haute is hosting a Barbells for Boobs fundraiser event. Saturday from 10-11:30 help them raise money for the Barbells for Boobs organization that helps provide resources for getting screened for breast cancer and resources after diagnosis.  If you want to donate from your couch, you can do that too HERE!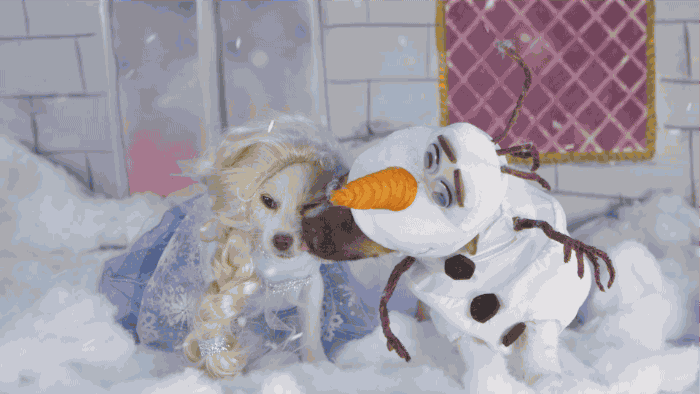 The Howlidays are right around the corner so why not gather your precious pooches up for a photo. The Happy Howlidays Potrait Event will feature Stephanie Photography who will be taking mini-session shots of your pup for just $25.00.  This Pawesome opportunity is limited to 2 pups per session, so arrive early at the Torner Community Center from 10-3pm. All proceeds & donations will benefit the mission For Paws Canine Rescue to rescue, restore, and rehome the disadvantaged canines in our community.
This Saturday is the GRAND OPENING ceremony for the Carmel Christkindlemarkt. They bring the old world charm of Christmas in Germany to Carmel, Indiana.  This Christmas market tradition stretches back to Saxony, Germany during the middle ages.  This market will run from Saturday, November 18th through December 24th.  Make this a Christmas tradition and attend!
Country recording artist, Dylan Raymond will be performing a FREE acoustic set at Tolly's Bar & Grill in Terre Haute from 10pm-1am.  Dylan is a modern country artist with a full, baritone voice, and he writes songs that listeners from all walks of life can relate to.  Head on down to Tolly's to support this good looking local Hautian!
Sunday, November 19th
Feeling crafty? The Castle Finn Vineyard & Winery is hosting a Winter Door Hanger Class.  Tickets are $45 for supplies and snacks.  For a full list of door hanger options check out their Facebook event page.