We have a list of exciting activities that are sure to SPICE up your weekend! Try your hand at painting, get a bellyache from laughing too hard, & taste some local flavor. We have also got your shopping lists covered, so prepare yourself for a unique fun fill weekend in the Haute!
Friday, November 10th
This Friday & Saturday is the ever so popular Mack's Merry Market that is put on at the Red Barn at Sycamore Farms.  This year the Butler's Pantry is testing out a pop-up restaurant that is sure to be a success! The market kicks off Friday with live music, a cash bar, giveaways, food, & lots of shopping.  Vendors are hand-picked to showcase their handmade goods & vintage items. This is one event you don't want to miss, tickets are still available online for $10.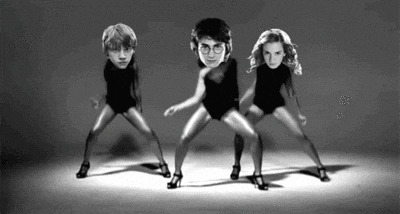 If you are slightly obsessed with all things Harry Potter, you have to visit the Yellow Umbrella Friday evening.  They are hosting a "Fantastic Feasts and Where to Eat Them" dinner.  Every witch or wizard will be presented with 7 courses, each inspired by a Harry Potter book (in order). The cost per person is 2 galleons and 8 sickles ($18 for all you muggles). Dress robes not required, but highly encouraged! Send reservations by owl post (or call 765-569-2233 if you don't have an owl). Reservations are required by Thursday at 5, as this menu will require nearly as much preparation as polyjuice potion.
If you need to sit back and enjoy a few laughs this weekend. Grab a ticket and head down to the Indiana Theatre for a comedy act starring Chonda Pierce. Emmy® -nominated and best-selling comedian Chonda Pierce or "the country comic" as Billboard Magazine dubbed her, has been making audiences laugh for more than two decades with her winning combination of fierce wit and southern charm. The show will run from 7-10pm and also feature Karyn Williams.
Feeling creative?! Settle down at the Grand Traverse Pie Company and let your creative juices flow with Painting & Pie. Paint beautifully during this step-by-step canvas class led by artist instructor Robyn Michelle. All skill levels are welcome. Participants receive a piece of pie and a drink courtesy of the Grand Traverse Pie Company. Payment is due with registration online two days prior to each class. Follow this link to reserve your canvas. Please indicate your class date with your payment, ages of participants, and phone number or email address to reach you.
We are bringing you another Holiday Market, this one takes place in Greenwood, Indiana.  The Southside Vintage Marketplace is holding a vintage & handmade Holiday Market this Friday & Saturday.  It is only $1 for entry if you bring 2 donation items or $3 for regular entry.  This indoor Holiday Market will be filled with gorgeous handmade, up-cycled and vintage Holiday decor, one of a kind gifts, jewelry, furniture, boutique clothing and so much more! Join us Friday VIP night for a chance to win prizes or bring all your friends on Saturday! All proceeds of entry fee go towards Shepherd Community Center!
Stop in Montgomery, Indiana for a Chandelier Country Christmas.  Enjoy a fabulous holiday shopping experience on the farm in a true country setting! Barns and tents located on the property will be busting at the seams with fabulous finds!
Shop more than 80+ amazing makers, fabulous food trucks, music, enjoy warm fire pits, hot cocoa, handmade items, antiques, unique one of a kind finds, handmade jewelry, custom furniture, pretty painted furniture pieces, Christmas decor and more! Get your tickets HERE.

Saturday, November 11th I was running…Get into Forest's spirit and join other Hautians for the Indiana Fall Classic 10K. This race is sponsored by the Wabash Valley Road Runners and presented by Athletico Physical Therapy. The course is 75% trail and 25% blacktop – all within Hawthorn Park. The 1 Mile Race Starts at 9:50 A.M. and the 10K Race starts at 10:10 A.M. Lots of door prizes following the race – must be present to win. Athletico Physical Therapy will be on hand with graston technique and stretching following the race.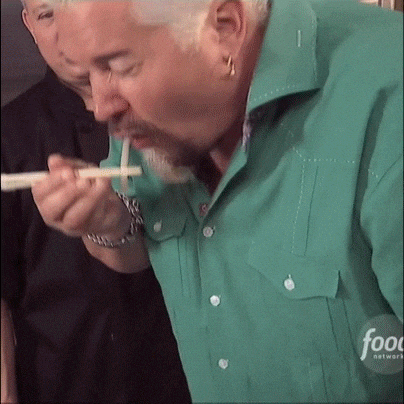 Feeling hungry from all the shopping you've done this weekend? Check out the Taste of Clinton. It is Clinton's local food festival showcasing the diversity of talent from fine cuisine and chefs in the Clinton area. The delicious array of food served at Taste of Clinton is complemented by music and a few activities. Adults 21 over only. Proceeds from the event foster economic development, beautification, and healthy initiatives through Rediscover Clinton.
Head on out to Traceez Pub on Saturday night for a trip back in time to the 90's.  There will be 90's music and drinks on drinks on drinks!
Feeling a little more adventurous?! Hit up Zim Marrs for the Miss Queens of Queens & Mr. King of Kings pageant for a guaranteed good time! Registration will be at 5:00pm on that day with the bar doors opening at 8:00 and the pageant starting sharply at 10:00pm. The theme for this years Miss Queen of Queens and Mr. King of Kings is "Animal" which was picked by our current and reigning Miss Queen of Queens Miss Anita Cath and our current reigning Mister King of Kings Monroe!