For the last weekend in January, we present to you the most EPIC activities and events to partake in!  See below and prepare to be mind BLOWN!
Friday, January 26th
This weekend kicks off the second weekend of the Indianapolis Home Show located at the Indiana State Fairgrounds & Events Center.  There will be lots of furniture, home decor, advice, and custom offerings so get your tickets here.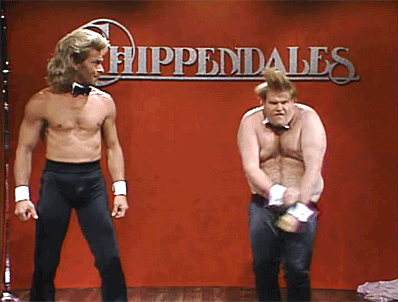 Ladies get your stack of one's ready because The CHIPPENDALES are at The Murat Theatre this Friday night!! Tickets are $60 or $25 for standing room only so get your tickets now for a night you won't forget.
The Flying Cupcake in Indianapolis is hosting a Dinner & Cocktail Event.  Chefs Laney Glick & Carol Eakin have put together a magical menu pairing food and cocktails.  Guests will enjoy a 3 course pairing menu including dessert.  $55 per person, call 317-344-0472 to make a reservations or get tickets here!
Support your local performing arts and check out the Community Theatre of Terre Haute's adaptation of One Flew Over The Cuckoo's Nest.  The play is running from Friday to February 4th.  Tickets are $15 for adults and $10 for youth ages.
The Swope Art Museum is holding a new program featuring local artists' perspectives on works of art in the Swope's location.  Looking at art through their eyes, you will hear from them directly about what works intrigue them and have fed their own creativity.  Their first speaker will be local artist Rod Bradfield who will talk about Grand Wood's Spring in Town. This series starts this Friday from 6-7pm.
DJ SIXX20 is back at Ripley's Beach Bar this Friday from 10-3am.  They've also got great drink specials so come out and have a good time!
Saturday, January 27th
Start off your Saturday morning with an awesome workout for a great cause. Join me in sampling 5 different fitness classes (Amp It Up with Eric, Cardio Bands with Chad, JAM Fitness with Carlee, Mat Pilates with Stephanie, & Yoga Cool Down with Kelly).  Cost is simply a donation item to help benefit Covered With Love, Inc.  Just bring a donation of diapers, baby hygiene items, infant sunscreen,  or a monetary donation and you can attend all the classes!  Every participant is entered to win a door prize of $50.  Fitness Palooza 2018 is Saturday from 9am-11am at the National Guard Armory Gym.
If you live or visit the Indy area, you should check out the 4th Annual Baconfest!  Located at The Pavilion at Pan Am from 12-3pm dig into bacon & pork inspired dishes from some of the best restaurants in Indy.  Enjoy plenty of beer, several full bars, and more!
Visit Venus + Vine on Saturday to shop for Valentine's Day!  They are holding a shopping Saturday with food & drinks and will be holding a fun giveaway.  Their remaining Christmas & Holiday items will be 50% Off, so stock up now!
Hit up The Sycamore Winery's Winter Wine Down series with musical guest David Goodier.  The Winery is open 12-8pm, Music begins at 6, and there will be a loaded nacho bar from 4-8pm.  This is a perfect opportunity to get your family out of the house and do something fun close to home.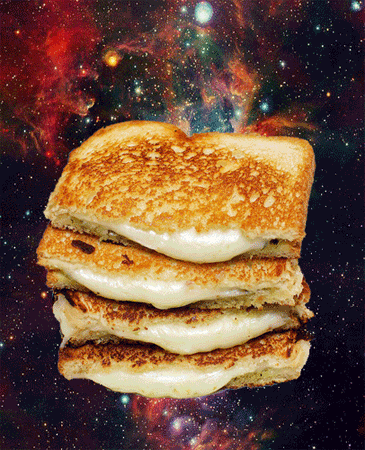 If you feel like taking a little trip over to Champaign, Illinois this weekend you won't want to miss the Epic Grilled Cheese Tasting.  The event takes place at The Nook at Harvest Market where you can enjoy one plate of four different types of grilled cheese inspired sandwiches and house made chips for $7.  The event runs Saturday from 5-7pm and get their early because once they run out, it's all over!
Tolly's Bar & Grill will be hosting musician Logan Lake for an acoustic set from 9pm-1am.  This is his first performance so get out and support local talent.
The Terre Haute Brewing Company is hosting the band "Just Us" on Saturday from 9pm-12am.  Here's the perfect opportunity to check out their new digs and listen to some great jams!
Sunday, January 28th
The Indiana State University Men's Basketball team faces off against the Bradley Braves this Sunday at 2pm.  Get out and support the Sycamore's as they are now ranked 3rd in the Missouri Valley.
-M.