It's the FINAL stretch until you sleigh Christmas, so why not take a break from wrapping gifts this weekend and kickback with some holiday fun!
Friday, December 22nd & Saturday, December 23rd
Enjoy a ride through the lights of the Indianapolis Motor Speedway and downtown Indianapolis. Listen to  holiday music while riding in their vintage-style trolley featuring large windows for viewing and padded seats. A great way make special memories with family and friends! Tickets just $18 per seat, leave the driving to them and book with the Indy Holiday Lights Tour.
Don't forget to pack in your car this year and go through Deming Park.  My family always makes it a yearly tradition to pick up hot chocolate and check out all the lights put on by local clubs and businesses in Terre Haute. This year's first place winner was the Wabash Valley Master Gardner's. If you haven't had a chance to check out Christmas in the Park for yourself, you still have time! The lights will be up until January 1st.
Friday & Saturday enjoy the D.I.Y. Rentals indoor ice skating rink, Winter Wonderland. Bring the entire family out for a night of ice skating, train rides, crafts, pictures with Santa and more. The D.I.Y. Rentals Winter Wonderland is an inside Holiday playground and its only here for a limited time! This weekend, Dec. 21—Dec. 23, proceeds will be split with Clothe A Child. ($10 per person)
Celebrate the New Year in style for our final weekend, Dec. 28– Dec. 31 ($10 per person) Admission includes—skate rentals, 1 train ride, 1 craft per room, and a visit with a special friend (take your own picture). They are open 6pm-10pm.
It's hard to believe ONE in SIX Hoosiers are facing food insecurity-that number is over ONE MILLION in Indiana, but this holiday season Tapper's Arcade Bar in Indianapolis has teamed up with Short's Brewing Company and Starcut Ciders to help fight hunger in Indiana in a way that makes it easy for you. Starting December 12th we will tap one new Short's/Starcut beer each day for TWELVE days (12 Beers of Shortsmas). Each beer will be SIX dollars and we'll give THREE dollars from each beer to Gleaners Food Bank of Indiana Inc.! Yeah, you just show up, buy a beer, play some free arcade games… and you're helping! You'd do that anyway, but now you can feel great about it!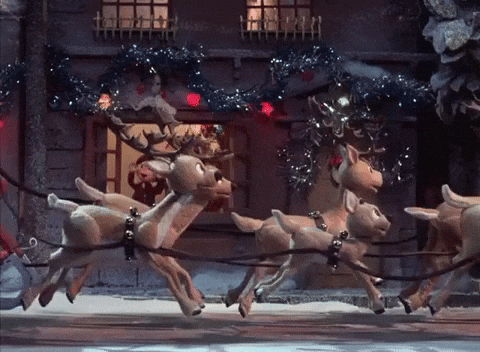 Grab a date and take a romantic Carriage Ride In The Park through Forest Park in Brazil. Get your tickets reserved now by calling Linda Ray at 812-466-1811 Space and Time is Limited!
Single Tickets: $7.00
Family 4 Pack : $20.00
Carriage rides will be available from 6PM to 10PM
The Carmel Christkindlmarkt is bringing the old world charm of Christmas in Germany to beautiful Carmel, Indiana. The Christmas market tradition stretches back to Saxony, Germany during the middles ages. Over the centuries, the joys of the traditional Christmas markets spread from town to town, and around the world! Check carmelchristkindlmarkt.com for more specific details on market times and vendors!
Sunday, December 24th
It's Christmas Eve this Sunday, so we've compiled a list of churches that we could find who were offering services this season in the area.
Terre Haute First Baptist Church– 4pm
Eighth Avenue Baptist Church– 10am
Sacred Heart of Jesus– 4:30pm
St Patrick Catholic Church– 6:30pm
St Benedict Parish– 5:30pm, 8pm, & 10:30pm
St Joseph University Parish– 5pm, 8pm, & Midnight Mass
Northside Community United Methodist- 7pm
Central Christian Church- 7pm
World Gospel- 7pm
The Bridge Church– 6pm
Memorial United Methodist Church– 4:30 & 7pm
Eastside Church of Christ- 5:30pm
Cross Lane Community Church- 9am & 10:30am
Maryland Community Church off 46- 9am, 11am, & 1pm
Maryland Community 12 Points– 11am & 1pm
Union Christian Church– 8pm
Cross Tabernacle– 6pm
St. Stephen's Episcopal Church– 4 & 9:30pm
Mount Pleasant United Methodist– 11pm
New Life Fellowship– 10am
New Life Community Church-10am
Immanuel Evangelical Lutheran– 11pm
We all hope you have a Merry Christmas and if you traveling this year, be safe!
-M.