Leave your cozy fire at home and brave the cold to actually DO SOMETHING this weekend.  We've got a Hot Chocolate Crawl in downtown Terre Haute, a steamy Magic Mike XXL show that is sure to get your blood pumping, Yoga & Wine at the Red Barn that will help you wind down after a busy week, & a lot more activities to keep you warm this weekend.
Friday, January 5th
This weekend downtown Terre Haute is kicking off Winter with Frosty First Friday. Start the new year off right by exploring downtown and all it has to offer. The main features for January are a Hot Chocolate Crawl and Frosty Top Scavenger Hunt for Jeep Junkies! The art galleries, restaurants and shops will be open so you can spend any holiday cash you might have received. Don't forget to stop by the Clabber Girl Bake Shop and test out their themed menu for this event, you won't regret it.

If you are a lover of all things Prince, because who isn't?! Stop by Books in Brew in Indy to enjoy a viewing of Purple Rain. The movie is about a victim of his own anger, the Kid (Prince) is a Minneapolis musician on the rise with his band, the Revolution, escaping a tumultuous home life through music. While trying to avoid making the same mistakes as his truculent father (Clarence Williams III), the Kid navigates the club scene and a rocky relationship with a captivating singer, Apollonia (Apollonia Kotero). But another musician, Morris (Morris Day), looks to steal the Kid's spotlight — and his girl. They will be tapping a special brew at 10:00 and showing the movie at 10:30.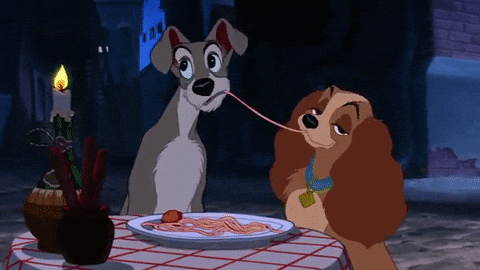 If you stop downtown for the first Friday event, grab your significant other and check out J.Fords & The Swope's Date Night. The restaurant will be having a menu inspired by art work in the Swope collection. The Swope will have a date night activity sheet to help make your night a little more exciting. Please make your dinner reservations by calling J. Ford's at (812) 235-5549.
If you live in the Indianapolis area, why not check out First Friday in your area.  Fountain Square Brewing will host an event each month. They will begin the event at 7pm with a local art gallery curated from local artists and a few new specialty craft beers from one of your favorite local breweries. Then we will move the night along with special musical performances each month that will offer something different for all to enjoy.
Special Musical Performances: Ryan M. Brewer Band and Levi Driskell!
Visual Artists:
Carol Skinner: https://rcarolskinner.com/
Carol Skinner
Video Trailer: Jeannie Bogue – Artist
Saturday, January 6th
Stop by Tollys Bar & Grill on Saturday night for a live show by musical artist Chris Burch.  You can expect a solo acoustic performance of original songs and covers ranging from Johnny Cash to the Foo Fighters.  Music begins at 10pm.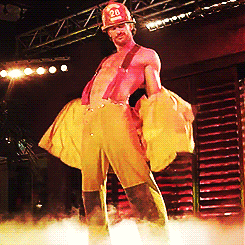 Get your dollar bills ready! Magic Mike XXL the Show will be in Logansport, Indiana Saturday night. These attractive and physically fit gentlemen show off their sexy dance moves, wow the audience with their choreographed routines, stage presence and steamy showmanship. Designed exclusively for women, but men can come watch. They combine a wonderful blend of music, exquisite light show and animated theatrics for a fast-paced performance that meets every ladies desire. Grab your tickets NOW!!
Support your local Indiana State Sycamore's Men's Basketball Team as they face off against the Drake Bulldogs at 2pm at Hulman Center.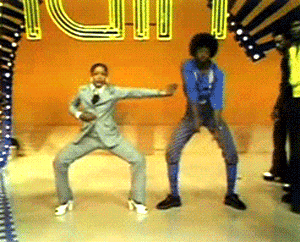 Square Cat Vinyl in Indianapolis is hosting a Soulelujah Vintage Dance Party this Saturday. Soulelujah is about throwing it back, way back, back to your grandmother's grandmother flipping pancakes in the kitchen. They're bringing you soul, funk, doo-wop, and vintage music from around the globe. The point is to dance and DJ LITTLETOWN and D. STRANGE are going to make it hot and make it happen. They'll be spinning vinyl and if you've got a classic favorite or tasty retro styling to share, feel free to BYOV. Come see what they're about, share in libations, and cut some rugs. Costumes are welcome and encouraged!
D. STRANGE will open this feature! He's a black identity extremist with an affinity for dusty crates of techno, house, and soul artifacts littered across the USA.
DJ LITTLE TOWN is a local, Indianapolis DJ — you may have seen her perform LOW PONE and other various events in the city. Little Town has been playing out since 2012 and considers her style to be eclectic / fitting to the room she plays for. As a selector of vinyl as well as digital media, favorites of hers include: world music, early electronic music, hip-hop, and post-punk.
Sunday, January 7th
Join The Swope at the Red Barn for a night of yoga and wine. Unwind from the "holidaze" with a yoga class provided by Common Ground Yoga instructors. Ticket entry includes a yoga inspired spread provided by The Butler's Pantry & a cash bar! This is a fundraising event for the Swope Art Museum & Mardi Gras event. The Swope always offers free admission and holds various free events for the local community and youth. Join others as we all start 2018 off celebrating health and supporting the arts.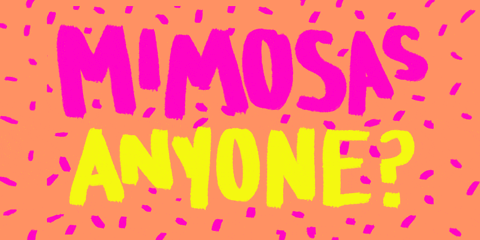 Circle City Soups takes over Hotel Tango with a three-course Brunch with Bottomless Cocktails. Your ticket includes bottomless Bloody Marys and Tangosas. Waves are at 11 am and 2 pm, and are limited to 30 seats each, so get your tickets soon! First course: creamy smoked chicken, mushroom, and potato soup with toast points. Second course: cheddar biscuits and chorizo gravy, over easy egg, tomatillo salsa. Third course: mixed berry coconut milk sorbet, Circle City Sweets granola, whipped cream.
Enjoy your Sunday Funday with friends – bringing your imagination to life making customized pallet art & enjoying the sought after Sun King brews! Tickets for Sunday Funday at Sun King Brewery must be purchased in advance – Use coupon code SAVE30 to receive $30.00 discount at check out! Tickets can be purchase here.

-M.